City of Edmonton – Protected Bike Lanes Update
The City of Edmonton extends it's protected bike lane network.
Lafrentz crews have been working diligently to put the final markings on the 102 Avenue bike lane in Edmonton. You can't help but notice how many users of all levels of ability are using these protected bike lanes.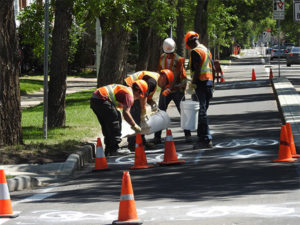 Attached Files: